IQTouch HC900 Pro 65″ ინტერაქტიული დისპლეი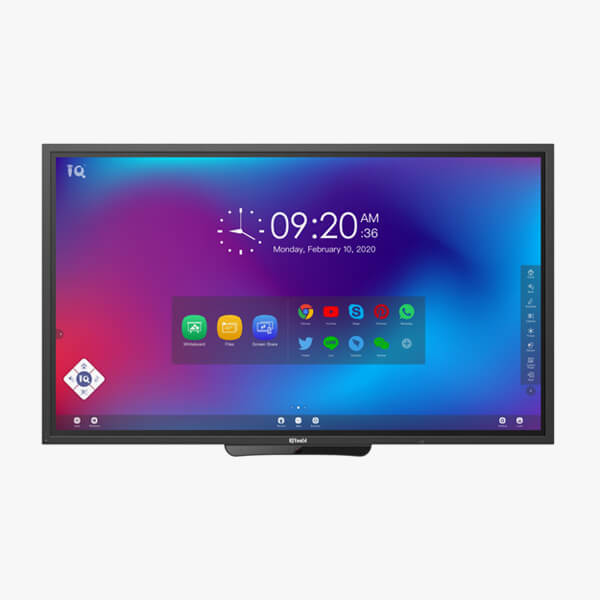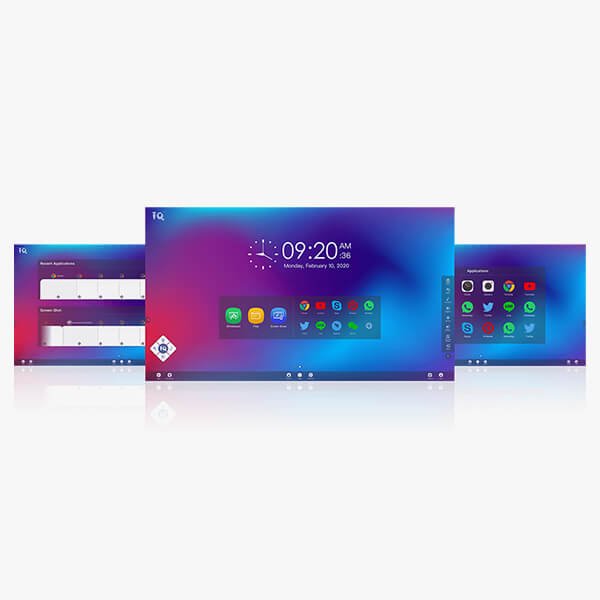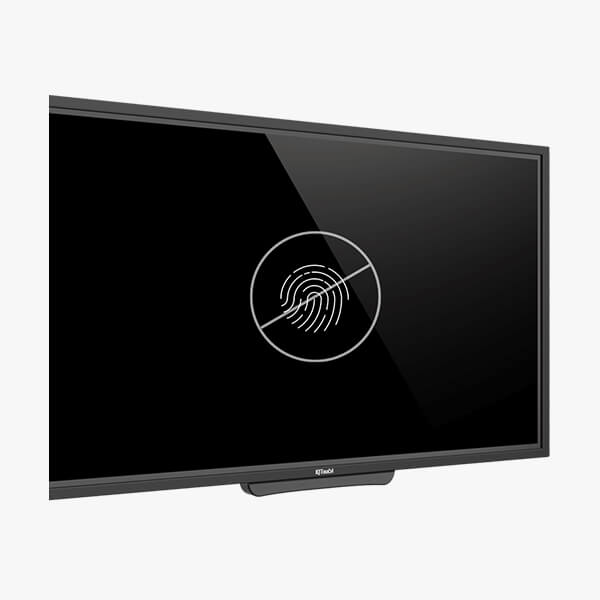 In stock
IQTouch HC900 Pro 65″ ინტერაქტიული დისპლეი
13,639.00 ₾
IQTouch HC900 Pro არის მსოფლიოში ერთადერთი ინტერაქტიული დისპლეი, რომელსაც ინტეგრირებული აქვს ორი ტიპის კამერა. იდეალურია შეხვედრების ორგანიზებისთვის. ინტეგრირებული აქვს, ასევე, პროფესიონალური მიკროფონი და აღჭურვილია მძლავრი ანდროიდ სისტემით.
 ტრანსპორტირების ვადა – 2-3 კვირა.
აღწერა

დამატებითი ინფორმაცია

მიმოხილვა (0)
IQTouch HC900 Pro
World's Only Dual-camera Integrated Interactive Flat Panel 4K 8MP Video Conference Camera | 4K 13MP Document Camera
4K UHD Display
Optical Bonding Technology
AG + AF Glass
OPS Slot
Microphones Array
Infrared Ultra Fine Touch
Screen Share
Windows Ink
Android 8.0 with IQOS
Dual Camera
Optical bonding - Enhanced 4K & True 178° view angle
On the basis of ultra-high-definition 4K panel, we adopt optical bonding technology to realize higher readability and dust-free clarity. Combine true 178°view angle to ensure everyone no matter where they sit can see the screen, optical bonding brings users the ultimate visual experience.
Smoother writing experience - Ideas flow freely
Optical bonding provides more accurate touch response with zero deviation. There's no gap between the LCD panel and the covered glass, which makes the writing experience smoother than ever -- just like the way you did on an ordinary whiteboard.
Infrared ultra fine touch technology- Catch the tiniest detail
The 2mm fine tipped pen comes with HC900 Pro is not the ultimate solution for writing. If necessary, HC900 Pro is capable of presenting minimum touch object as small as 1mm diameters like the Apple Pencil. Whether you want to draw a delicate picture or annotate on a tiny detail, the ultra fine touch technology ensures lifelike drawing and clear presentation.
Integrated document camera - Convenient content sharing for your meeting
Groundbreaking periscope-design camera works as document camera for being able to shoot large format like A3 paper clearly and scan QR code for presenting the things you want, with 13 megapixel and auto focus function. The extra camera brings one-stop solution for your meeting room collaboration.
Built-in 4K camera - Easy video conferencing
The other integrated 4K camera is for video conferencing, thoughtfully designed under the lower frame instead of on the top of the screen so that you don't have to raise your head to the camera when seated. With 8MP resolution, 110° wide-angle field of view and auto-focus, a high-quality video conference is waiting for you.
Internal microphone - Restore your real voice
Built in 4 array microphones, which adopts smart ambient filtration technology, has 10 meters pick up range. So in the process of voice pickup, the human voice can be preserved and the surrounding noise can be eliminated even in large rooms.
USB Type C connection - Diversified functions by one port
We support multi-functional USB Type C connection. Only one Type C cable achieves power charging, touch, audio and video transmission with speed up to 10 Gbps. Just one connection, what you want can be satisfied.
Screen sharing for BYOD - Blossom your mind
With built-in Eshare Pro software, share your screen wirelessly and effortlessly when you get an idea. Creating brainstorming atmosphere for your thoughts to flow freely. No need to plug cables anymore. Just show what you want to present without hesitation.
Windows Ink- Annotate on any files
Compatible with Windows Ink so that you can direct write on MS Office documents, save annotations in the original file and share to others. It also supports hand gesture recognition like select and zoom with your fingertips, erase with fist. With multi-functional collaborative Ink, you will never miss the idea.
AG + AF glass - Guarantee a clear screen always
The combination of anti-glare glass with optical bonding technology and anti-fingerprint coating not only prevents the screen from being blurred by fingerprints, dust or grease but also ensures crystal-clear image even in the heavily lighted environment.
Ambient light sensor - Auto adjust brightness
HC900 Pro integrates a smart ambient light sensor so that the screen brightness can be adjusted automatically to the surroundings. It protects the users' eyes so that they can watch the screen content more comfortably.
IQ OS - Seamless and simplified user experience
HC900Pro delivers a revolutionary new user interface -- IQOS that places all of the most commonly used tools right at users' fingertips. We support various services to customize the right style for your meeting room.
| | |
| --- | --- |
| წონა | 40.5 კგ |
| ზომები | 151.1 × 88.7 × 8.7 სმ |
| ბრენდი | IQBoard |
| მოდელი | HC900 Pro 65 |
| დიაგონალის ზომა | 65' |
| LED განათების წყარო | Backlight |
| სიკაშკაშე | 400 cd/m² |
| კონტრასტი | 4000:1 |
| უკუკავშირის სიჩქარე | 6ms |
| გაფართოება | 3840 x 2160 |
| სიმკვეთრის სიღრმე | 10 bit |
| Input პორტები | Audio, AV, HDMI, LAN, RS232, TF, Touch USB, USB 2.0, USB 3.0, VGA, YPBPR |
| Output პორტები | AV, Earphone, HDMI, SPDIF |
| Android CPU | 1.5 GHz, Quad-Core, ARM Cortex A53, 1.5 GHz, Quad-Core, ARM Cortex A73 |
| Android RAM | 4GB DDR4 |
| Android ROM | 32 GB |
| Android ვერსია | Android 8.0 |
| ინტეგრირებული PC (არჩევითი) | i3/i5/i7, 4/8 GB RAM, 500GB/1TB ROM |
| ინტერაქტიული გაფართოება | 32768*32768 |
| ჩაშენებული დინამიკები | 2*15W |
| შეხების წერტილები | 20 |
| დამატებითი ფუნქციები | 4x Array მიკროფონი, 8MP ინტეგრირებული კამერა, სინათლის სენსორი, ტემპერატურის მონიტორინგი, ჩაშენებული 13MP დოკუმენტ დაკმერა |
Only logged in customers who have purchased this product may leave a review.